Come to the St Nicholas Community Larder every Tuesday at 11.30am, working with the charity 'FareShare' and other food banks across Orpington to distribute unused food from local supermarkets and wholesalers. We supply a wide range of groceries and fresh food to the local community, while also reducing food waste. Free to all. No referral needed. Contact us below for more information.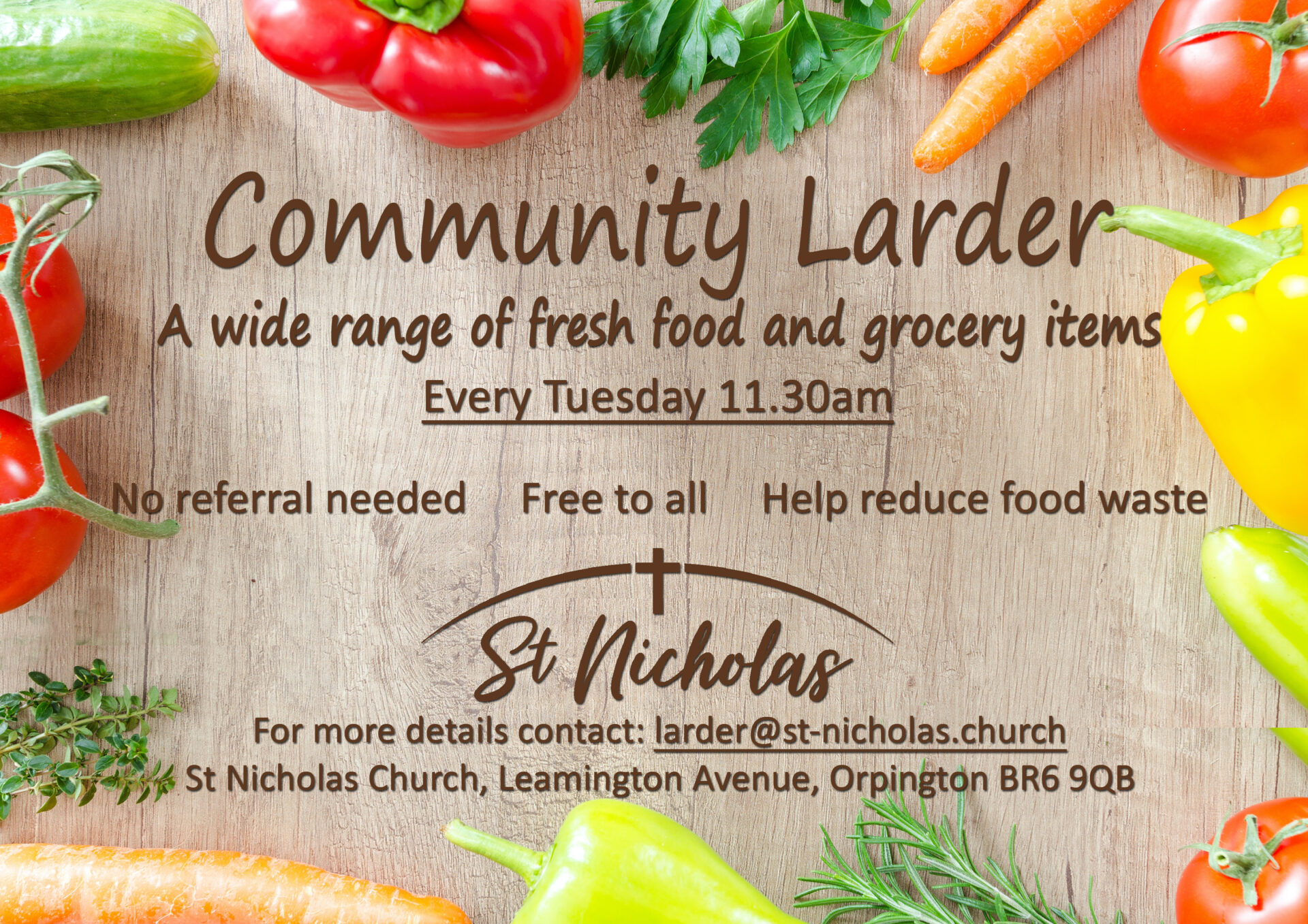 1st Monday of every month on Zoom at 7.30pm
3rd Thursday of every month at 1.30pm in St Nicholas Church
The Mothers' Union is a Christian organisation with more than 3.6 million members in 78 countries worldwide. The backbone of the Mothers' Union is its global network of volunteers. Whatever their individual backgrounds, members are related by a commitment to marriage and family. They give their time to generously help others, whether by running local projects, supporting international campaigns or fundraising. Contact us below to find out more.